We help run CaRaVaN OPEN MIC + OPEN STAGE, a long-running "anything goes" open mic that takes place every Monday night at 7:00 PM.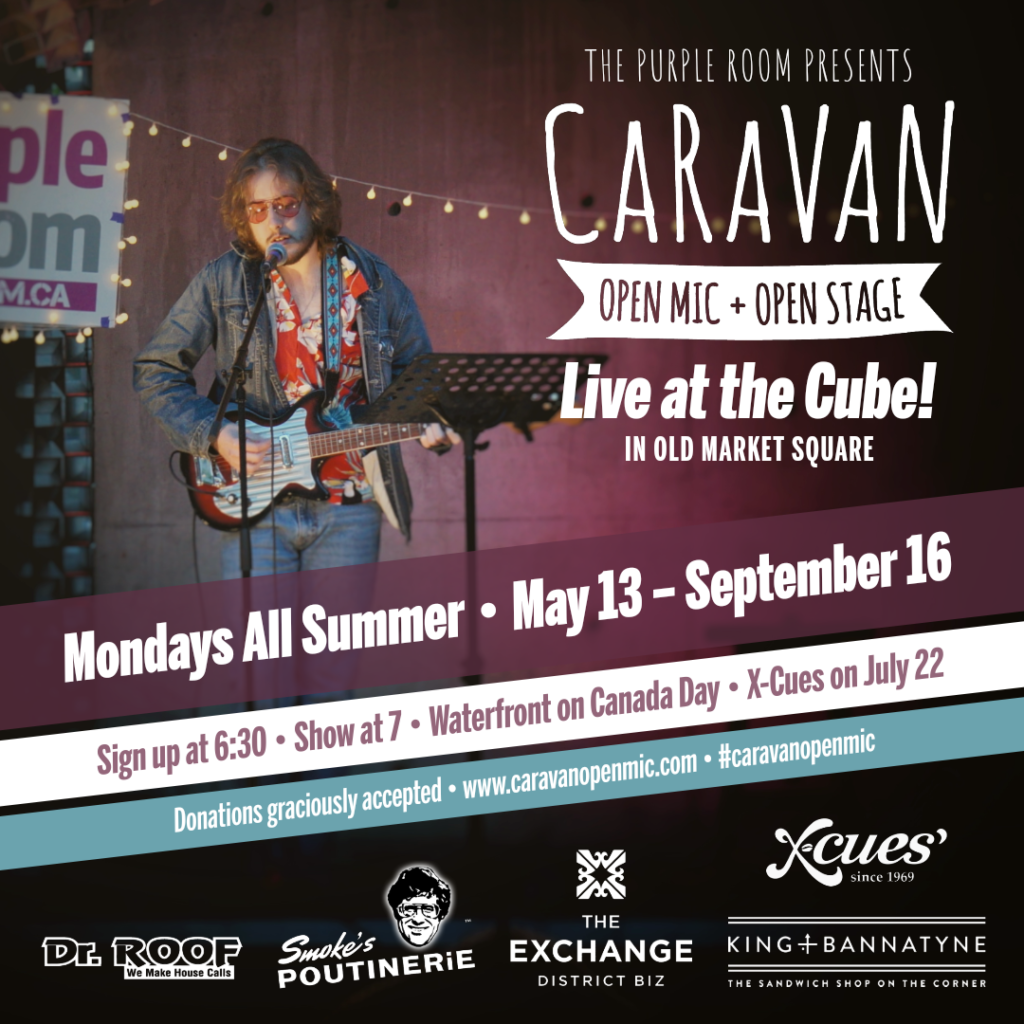 From early May through mid-September, we bring things out to the Cube stage at Old Market Square! For more information on CaRaVaN, visit the Facebook group.
We co-produce PANTS ON FIRE, a comedy game show pitting teams of comedians against each other in a battle of truth and deception. It takes place monthly at X-Cues Café & Lounge.

You'll also find Purple Room-presented events and stages throughout the city, including at the MANITOBA NIGHT MARKET & FESTIVAL in June and August at Assiniboia Downs, the annual CAKE 'N SHAKE at the end of May at Old Market Square, and our SONIC SPOTLIGHT series showcasing a trio of local (and sometimes touring) musical acts on both outdoor and indoor stages.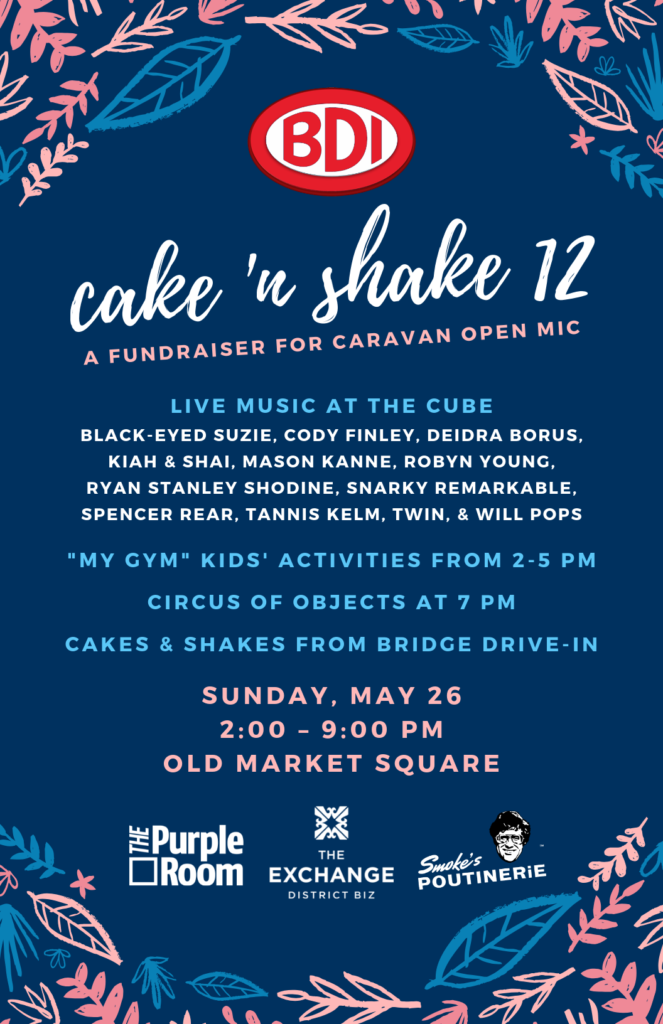 ---
After 2 and a half years operating out of the back of Frame Arts Warehouse, the Purple Room shut its physical doors in August 2015. However, through the work of countless Winnipeg artists in music, spoken word, comedy, and more, we've been able to continue this unique Winnipeg institution as a roaming venue, regularly producing events and stages!
For more information on where we've been and where we're headed, visit our ABOUT page. To help contribute to what we're building — and get some really cool perks along the way — check out our CAMPAIGN page.